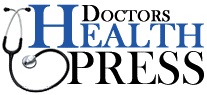 Boston, MA (PRWEB) August 26, 2012
The Doctors Health Press, a publisher of various natural health newsletters, books, and reports, including the popular online Doctors Health Press e-Bulletin, is reporting on an ultrasound study done by a research team at the University of Vermont. After conducting the ultrasound study, researchers found that people with chronic low back pain had something different from their no-back pain counterparts; altered connective tissue structure. This, they say, suggests the presence of inflammation and/or fibrosis in the low back pain subjects, meaning the best remedy for chronic back pain may lie in stretching.
As reported in Doctors Health Press e-Bulletin (http://www.doctorshealthpress.com/pain-articles/the-best-remedy-for-a-sore-back), the research team took their study one step further. They wanted to better understand the mechanisms of lumbar connective tissue as well as the potential therapeutic effects of tissue stretching. The researchers induced inflammation in the low back of a rodent. Inflammation in the lumbar connective tissues resulted in altered gait, increased mechanical sensitivity of the tissues of the low back, and local macrophage (white blood cells involved in inflammation) infiltration.
As the article outlines, researchers subjected the rodent to a mechanical stretch for 10 minutes twice a day for 12 days. The research team found that the stretching reversed the inflammation-induced changes, leading to restored stride length and step distance. The stretching also decreased sensitivity of the back and reduced macrophage expression in the connective tissues of the low back.
The Doctors Health Press e-Bulletin article, ?The Best Remedy for a Sore Back,? notes this study highlights the potential for something as simple as stretching to relieve chronic low back pain. Stretching is recommended along with yoga or tai chi; both will gently stretch muscles, helping connective tissue to heal.
(SOURCE: Corey, S.M., et al., ?Stretching of the back improves gait, mechanical sensitivity and connective tissue inflammation in a rodent model,? PLoS One, 2012; 7(1): e29831.)
Doctors Health Press e-Bulletin is a daily e-letter providing natural health news with a focus on natural healing through foods, herbs and other breakthrough health alternative treatments. For more information on Doctors Health Press, visit http://www.doctorshealthpress.com.
The Doctors Health Press believes in the healing properties of various alternative remedies, including Traditional Chinese Medicine. To see a video outlining the Doctors Health Press' views on Traditional Chinese Medicine, visit http://www.doctorshealthpress.com/chinesemedicine.